At NAGA, we strive to provide the best in financial services. We strive for success and excellence in all of our endeavors.

We are a well-established Fintech company, serving millions of clients across the globe. With a passionate working team, we are connecting the global financial markets to make a more open and equitable economic future.
Our vision
To build the world's most powerful app for finance.
Our mission
We are committed to excellence by continuously refining our services to cater to the needs of our stakeholders by setting new goals and expanding our network of products with constant improvement and innovation.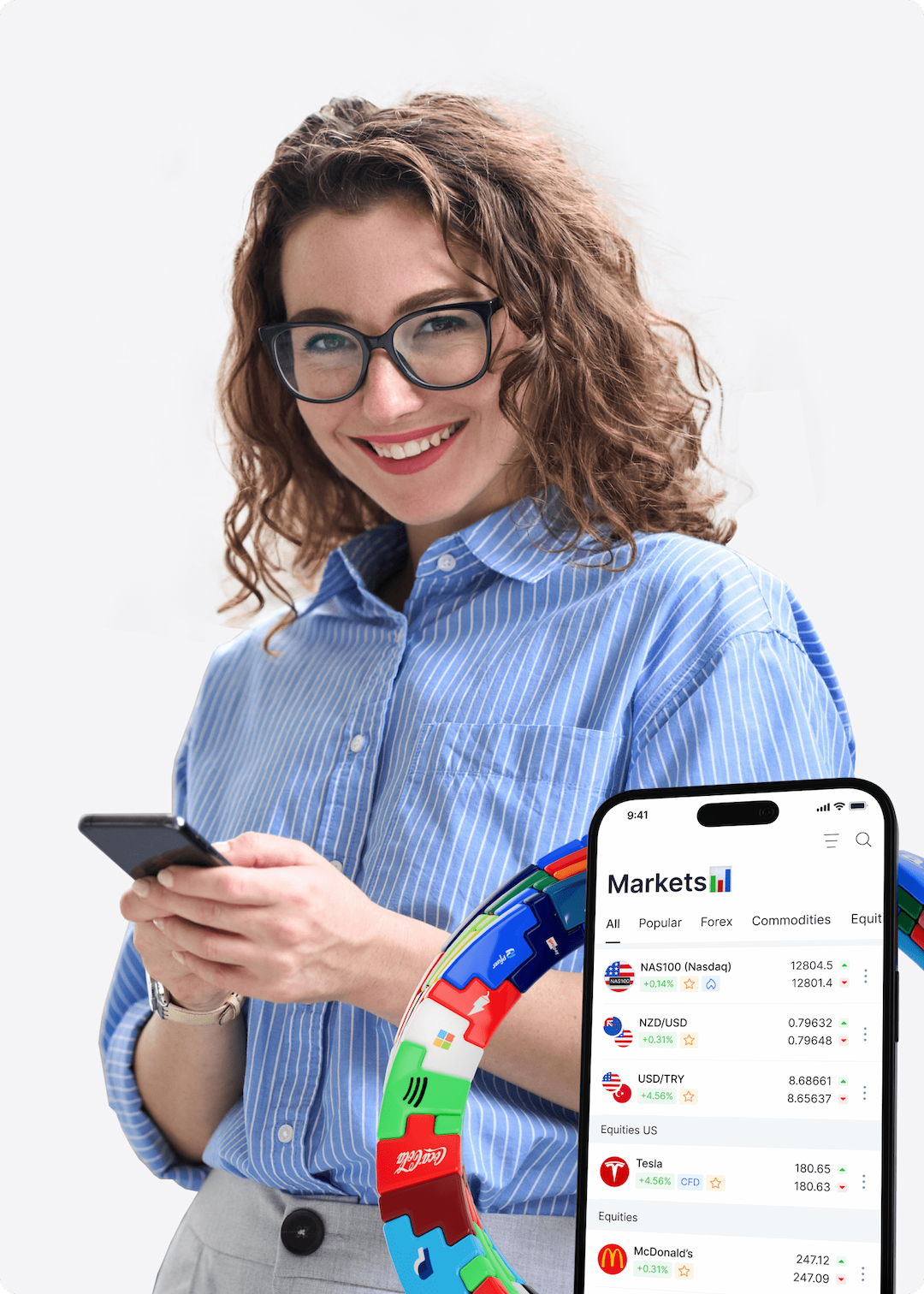 What we stand for
Our values
Passion
Passion ignites energy and excitement, leading us to remarkable achievements and boundless possibilities, allowing us to inspire and serve more.
Humility
Humility is the key to building authentic relationships, as it fosters genuine empathy, active listening, and a willingness to understand and connect with others.
Commitment
Commitment embodies discipline and persistence, laying the foundation for excellence, fostering a strong work ethic and unwavering dedication.
Sustainability
Sustainability is our compass for the future – it navigates us towards efficiency and effectiveness, people development, and the ability to make a meaningful impact.
Leadership
Leadership forms the bedrock of our organization, providing the framework for accountability, initiative and ownership to flourish in all aspects of our endeavours.
Excellence
The spirit of excellence compels us to set ambitious goals, challenge ourselves, and consistently aim for greatness in everything we do.
Are you ready to help us build the FinTech world of tomorrow? We want to hear from you!
Check our "hottest" positions:
Our People
We make YOU our No.1 Priority!
NAGA offers a variety of employee benefits and with competitive salaries and bonuses, working at NAGA is a rewarding experience.
Financial security:
Above the industry's average, top-notch remuneration package. We recognize and reward high performance with several bonus schemes and incentives. We are also investing in your future stability with a provident fund
Personal Growth:
Education, Learning, Training and Development, Team building events with Career growth opportunities and Mentorships
Wellbeing & Care:
Medical Insurance, Benefit Card, Health & Wellness to support work-life balance
Community life:
Company parties twice a year, quarterly team outings to cultivate bonding and stay vital
Friendly Office life:
Healthy snacks, Beverages and Parking allowance
Family & Care:
21 Annual Leave Days, Paid Sick Leave Days, Parental Leave, Study Leave and Compassionate Leave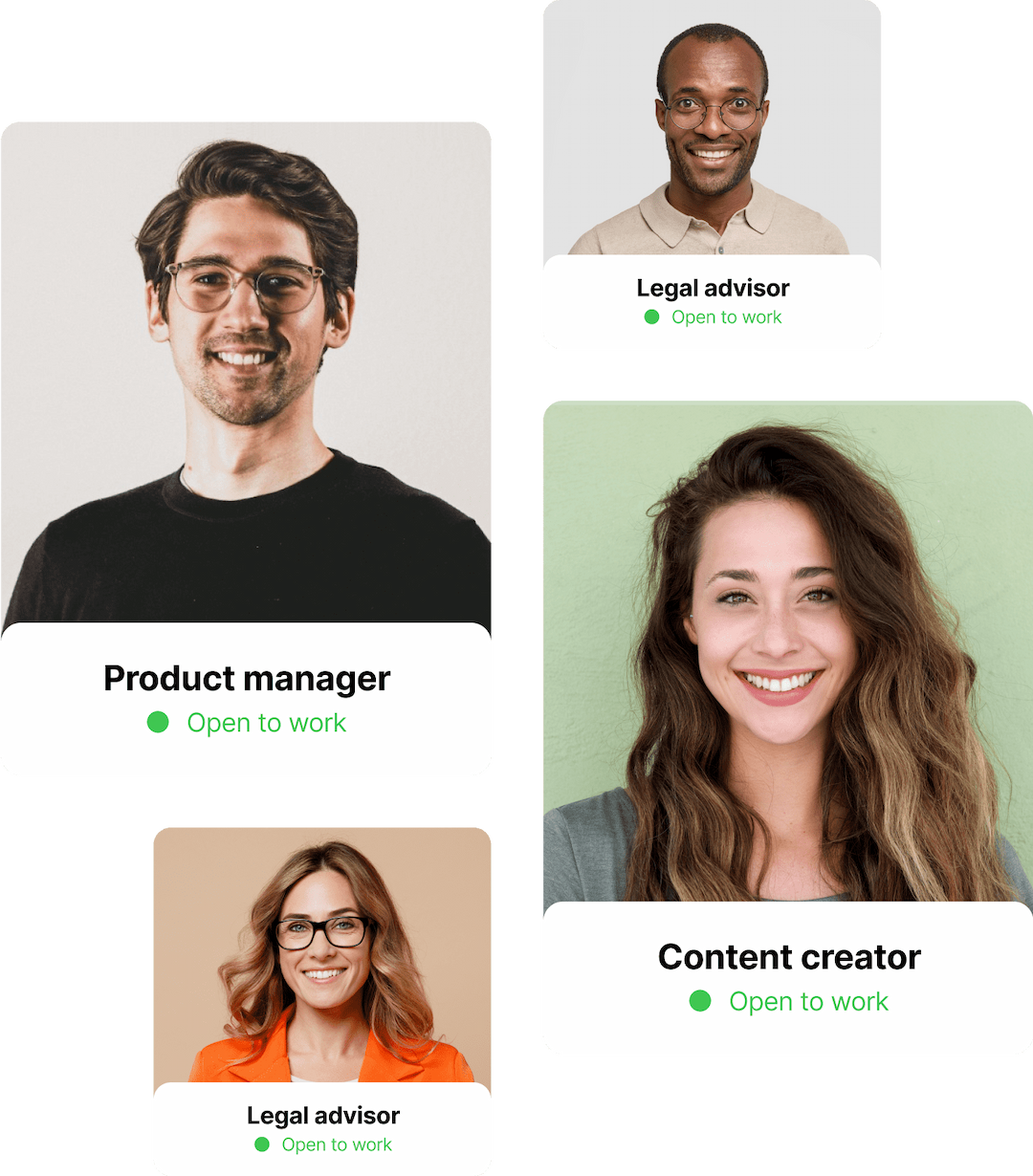 Can't find a position that suits your needs?
We are always open to meeting with awesome people to join our team.
Why NAGA?
Why is NAGA great to work for?
At NAGA, we value innovative and creative minds to help us build financial products and solutions that can truly change the global financial industry.

We put the customer experience first in everything we do and reward those who share our commitment to make it happen. With amazing employee benefits, direct and open communication, continuous learning opportunities and amazing career growth opportunities, NAGA is an exciting place to work!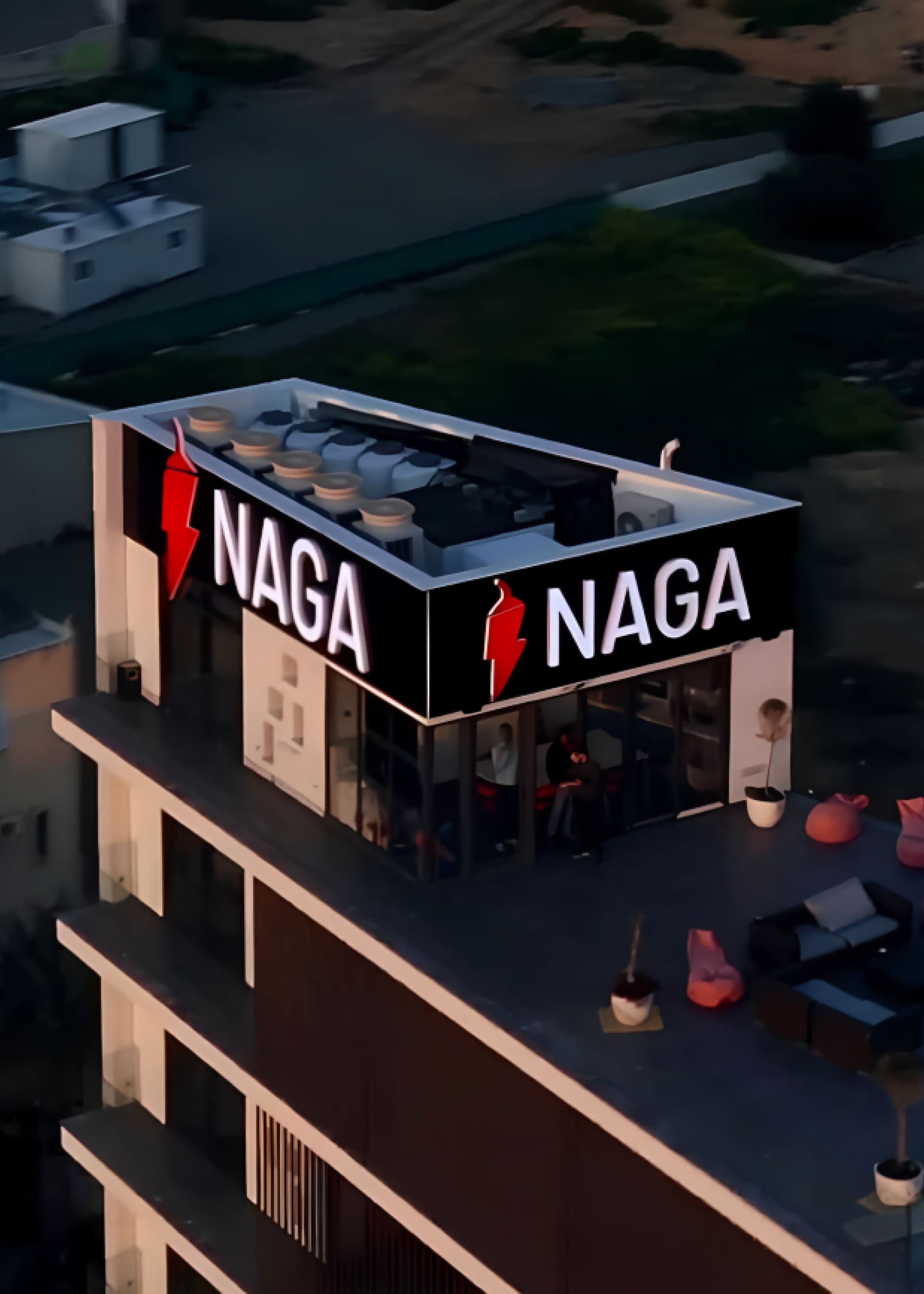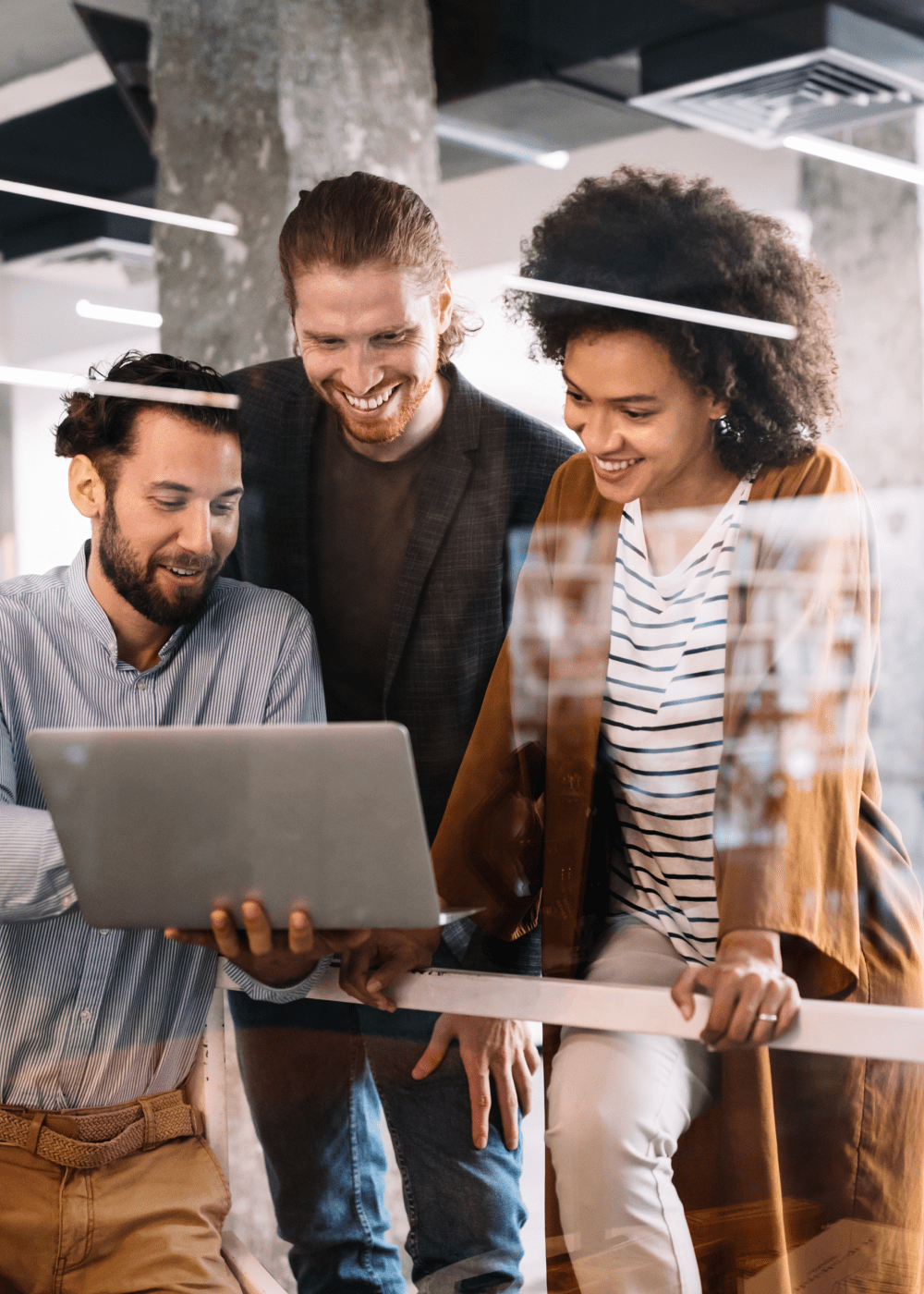 Strategic Partnership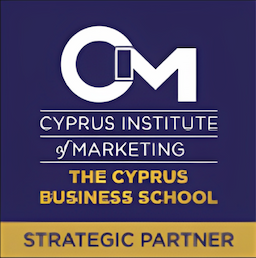 NAGA and The Cyprus Institute of Marketing - The Cyprus Business School, have entered into a Strategic Partnership.
This Partnership aims to exchange knowledge, provide access to the labour market and strengthen the relations between academia and business.
As part of the Strategic Partnership, NAGA's employees and students of the CIM can among others, benefit from the following:
Lectures from NAGA experts
Training programs for NAGA staff
Awards for top CIM students
CIM student will conduct their Thesis in collaboration with NAGA
Scholarships for NAGA staff & their children, with respect to Bachelor and Master's Degrees, and 20% Discount on fees
Joint Corporate Social Responsibility programs
This Partnership is a valuable tool that our employees can benefit from, with regard to their personal and professional growth.
What is it like working at NAGA?
"Our attitude makes the difference. Constant learning, critical thinking, communication, flexibility and empathy. Mix it well and add your personal touch."

Jose Ortega

Operations Coordinator

"Success is not the result of chance; it is the product of determination and perseverance. Embrace challenges, stay focused and never give up. Your hard work and dedication will pave the way to extraordinary achievements."

Alba Dani

Junior Payments Officer
Follow us and stay tuned
Follow us on Instagram
The content of our pages has been created with the utmost care. However, we cannot guarantee the content's accuracy, completeness or topicality. According to statutory provisions, we are furthermore responsible for our own content on these web pages. In this context, please note that we are accordingly not obliged to monitor merely the transmitted or saved information of third parties, or investigate circumstances pointing to illegal activity. Our obligations to remove or block the use of information under generally applicable laws remain unaffected by this as per 8 to 10 of the Telemedia Act (TMG).
Responsibility for the content of external links (to web pages of third parties) lies solely with the operators of the linked pages. No violations were evident to us at the time of linking. Should any legal infringement become known to us, we will remove the respective link immediately.
Our web pages and their content are subject to German copyright law. Unless expressly permitted by law (§ 44a et seq. of the copyright law), every form of utilizing, reproducing or processing works subject to copyright protection on our web pages requires the prior consent of the respective owner of the rights. Individual reproductions of a work are allowed only for private use, so must not serve either directly or indirectly for earnings. Unauthorized utilization of copyrighted works is punishable (§ 106 of the copyright law).
©2023 THE NAGA GROUP AG